For the third time since the history of the competition, Zimbabwe would be returning to the African Cup of Nations (AFCON) with the hope of shrugging of their minnows tag and making it to the top of the competition in 2017.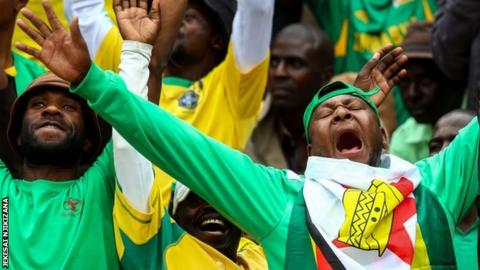 According to a statement published by cafonline.com which is the website of the African Football Confederation (CAF), the team is hoping to get better in this competition having failed in 2004 and 2006 to make it beyond the group stages of the tournament.
In terms of cumulative TV audience, the prestigious AFCON competition which is organized among African countries, is the third world football competition. It ranks only behind the FIFA World Cup and the European Nations Championship.
The 2017 edition of the event is sponsored by Total and hosted by Gabon. 16 strong teams will be competing for honours in this edition of the biennial championship. Zimbabwe have been placed in Group B with three other top countries which are Senegal, Tunisia and Algeria, all North African countries.
On the continent rankings, Senegal are first, with Tunisia ranking third and Algeria coming behind at the fifth position.
On January 15, Zimbabwe will play their first match against Algeria, while they'd go head on against Senegal on January 23. The both matches will hold in Franceville, Gabon.
For their final group stage match, Zimbabwe will play against Tunisia on January 30 in Libreville, Gabon.
In Africa, Zimbabwe sits at the 29th position in the rankings while holding down the 102 position in the world rankings. However, they were able to win four out if their six qualifying matches of the competition.
The football association of the country is saddled with debt and at times, fail to pay players' allowances. Most times, it depends on well-wishers to pay players and coaches.