It could be sober reflection due to more than usual time to reflect during the lockdown that fueled the Stephen Keshi confessions. The late Nigerian coach has been dragged into 'dirty deals' scandal even when he cannot defend himself.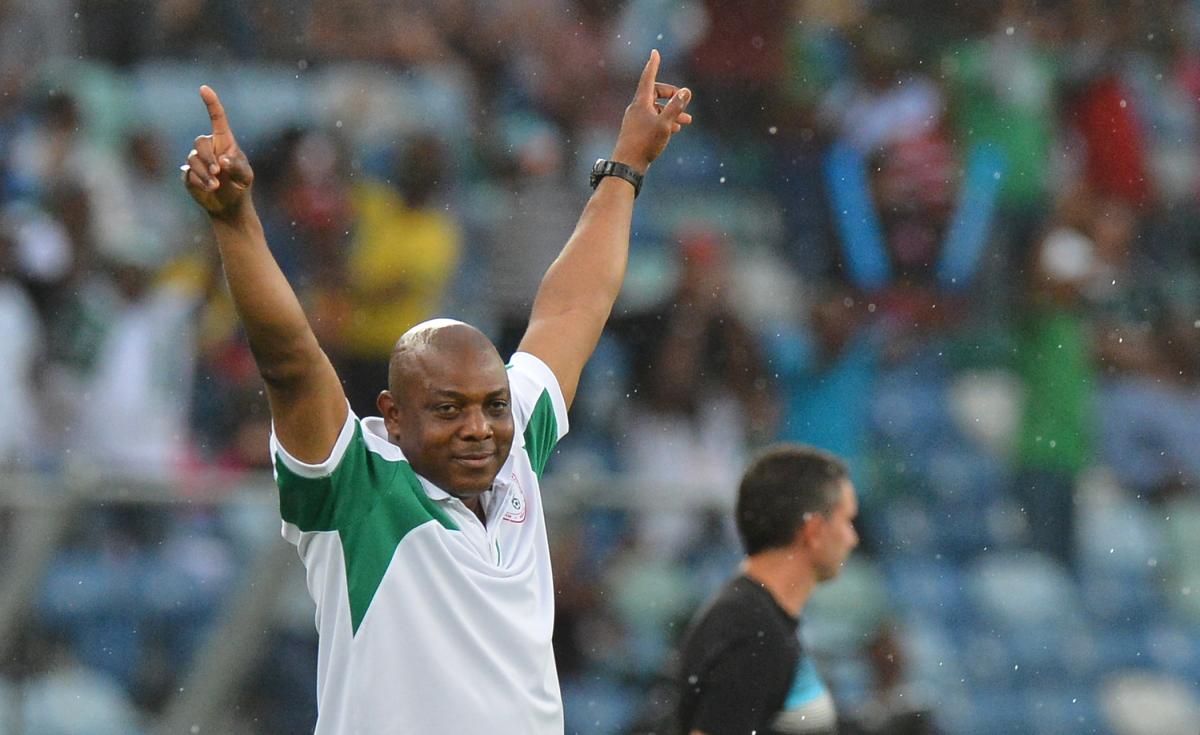 It started when 33-year old former Super Eagles forward Chinedu Obasi on Instagram Live revealed he was very heartbroken to have missed the 2014 World Cup in Brazil. He claimed he lost his spot in the final selection because he refused to pay a bribe. He had expected to have been selected based on his form at Schalke 04 in the German Bundesliga in the 2013/14 season.
Obasi was part of the celebrated Under-20 side that finished in second place, losing to the Lionel Messi Argentina squad in 2005. Their feat helped launch several of the youngsters into the national team at various point including Taiye Taiwo and John Obi Mikel.
The Enugu born and bred footballer was excited to be at the 2010 World Cup in South Africa but then he picked up an injury he said cost him a move to England. Obasi explained that there were talks about moving from Hoffenheim where he plied his trade to an English club. However, following the injury, the transfer failed to happen. He revealed that he spent his own money treating himself despite being on national duty when he was injured. He had to undergo surgery and work on getting to full fitness.
Obasi said during the runup to the 2014 World Cup, he was asked to pay to be included in the team, despite all he suffered in the last tournament. Keshi was the coach during this period having led the Eagles from 2011 to 2014. He had taken over from Samson Siasia and went on to build a solid team that lifted AFCON in 2013. Keshi led the team to the mundial and retired following the poor performance which ended with France beating Nigeria 2-0 in the Round of 16.
Obasi complained bitterly that players in lower leagues in Europe were chosen ahead of him despite his recovery after the injury and a decent run at Schalke. He alluded that they must have paid to get the nod from the coaching crew. He said he was approached to pay but he refused.
Taiwo shared his experience when Obasi's comments went viral. The former AC Milan player said he played just once under Keshi due to the dirty deals which he did not want to be associated with.
Keshi's then assistant coach Daniel Amokachi had to react. The former player refused to confirm or deny the claims by Obasi but blasted the player for coming out six years after. He said since Keshi was late there was no need to bring such issues to light as the former coach would not be able to defend his name.
Amokachi explained that agents of the players, who want their reps on the biggest stage in football, would come and speak to the coaching team, offering bribes. He added that former agents who become coaches or football admins still try to influence players making the list.
Another assistant to Keshi, Valere Houdonou said Obasi did not merit a position in the squad in the first place, citing several top players ahead of him.
Even Siasia was handed a lifetime ban from football by FIFA for receiving bribes to manipulate matches when he helmed the national team from 2010 to 2011. While Keshi cannot defend himself and the matter be laid to rest, the claims are valid based on antecedents in football.